✔ Elegant stylish jacket. It is designed by a carrying mother, tested by fathers and tuned to the last detail.
Slim appearance even when worn
Patterns you won't find anywhere else
2-in-1 jacket - carrying and non-carrying insert parts
Functional material for any weather
Drawstring hood for mom and baby
Tuned cut, in which it does not blow under the jacket or neck
Exclusive design in which you dazzle

Why choose this jacket?
Functional materials and a unique cut will protect you and your child in any weather.
In an elegant design with a luxurious collection of fabrics, it will really suit you.
Unlike regular wearing jackets, you will have style and flair.
You will feel great in it together.
With your purchase, you choose precise Czech work, harmless materials and quality components with tradition.
How to choose the right size?
You will choose the right jacket size most accurately when you measure yourself. You can do it in a moment. Just 2 degrees and you are sure that you will choose the right one.
If you are buying a jacket for men, you should take a larger size. Shoulder Dads need more space, -)
* in the photo the wearing father has size L
If you do not want to measure or want to compare the size with another jacket, this table will help you in your choice:
Dimensions of sealing jackets for carrying children: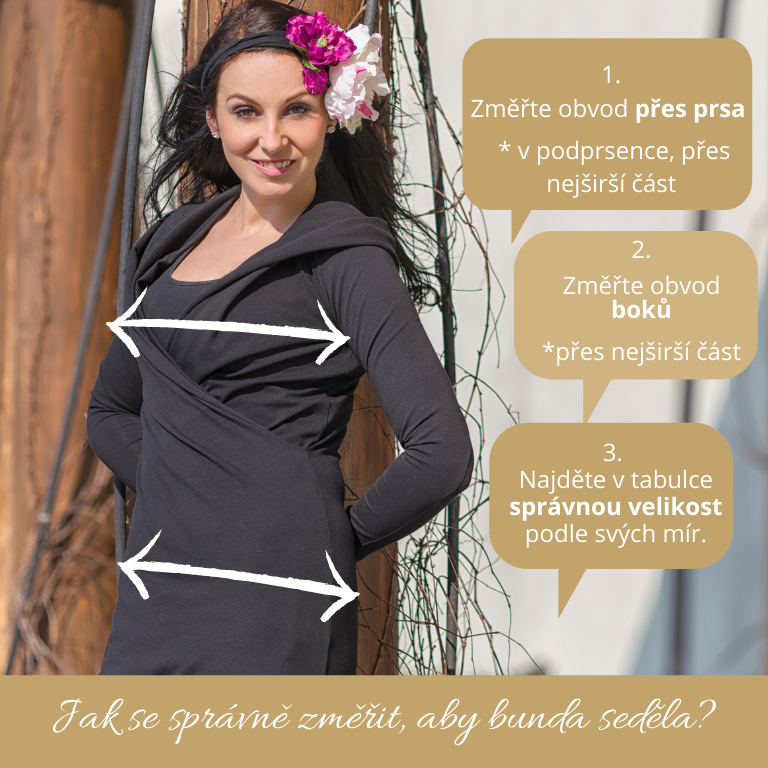 Material and maintenance:
Design softshell with a functional membrane and a pleasant inner fleece layer. The cuffs on the arms and thighs are made of high-quality quick-drying lycra, which perfectly encircles the body and protects it from the wind. The jacket is suitable for almost year-round wear. From spring to autumn and in cold summer. In winter, we recommend it with our wearing sweatshirt, which fits perfectly under the jacket and reliably protects you even from mild frost.
Composition: face 94% Polyester, 6% Spandex,
TPES membrane, reverse 100% Polyester
Water column: 10,000 mm H2O,
Vapor permeability: 3,000 g / m2 / 24h
Wash in the washing machine for a hand wash program up to 30 ° C. Do not use fabric softener. Do not tumble dry! Do not iron. Do not bleach. Wear with love ♥
All offered La Tulia® products are made by hand in the Czech Republic and in limited collections.